We create stunning, professional lighting designs for landscapes and outdoor spaces of all kinds.
In addition to designing and installing landscape lighting for hundreds of homes all across the GTA, we've also illuminated public parks, condo balconies, rooftop gardens, horse stables, warehouses, courtyards, shopping plazas, fountains, block parties, art displays, trade shows, and so much more.
You wouldn't hire a plumber to decorate your house. Why let a sprinkler company design your lighting?
We offer professional, custom outdoor lighting designs from our trained in-house designers. And we can complete your project with our full time dedicated installation and service crews.
We would love the chance to count you among our happy clients.
BEFORE WE DESIGN, WE LISTEN.
Every landscape is unique, so there is no "one light fits all" solution. We'll create a custom lighting design to meet your individual goals, including style, budget, and long term plans.
And of course our full-time installation and service crews are perfectly suited to install and maintain your lighting once the design is finalized.
Contact us
to schedule a free design consultation for your home.

Free at-home consultations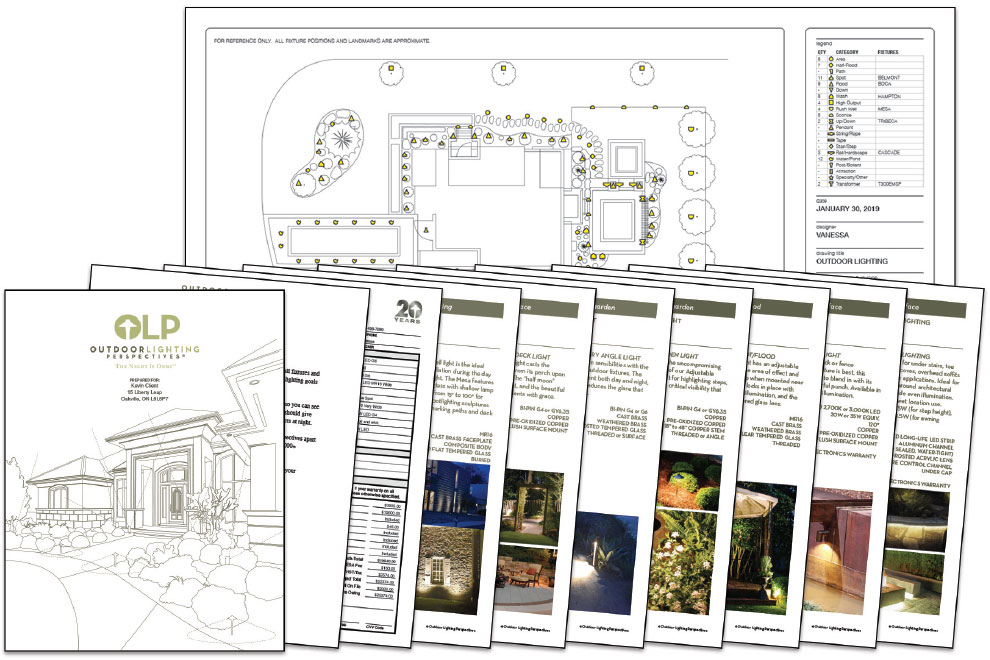 Fully comprehensive designs